Snow Removal Mistakes to Avoid Water Damage & Mold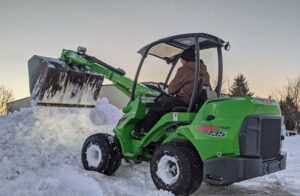 Snow removal may seem like a simple procedure, but in reality, it is not. Unfortunately, you can still make mistakes, and these basic mistakes can lead to costly property damage. Before you start removing snow from around your house this winter, go through this article and jot down all the mistakes that could be avoided.
Shoveling snow is an option but not an easy one. You can hire help or even invest in a snowblower to get the job done easily. Most of the time, in heavily snowed areas, it's simply too much work to shovel out several feet of snow regularly.
If you have a build-up of snow around your house that is too difficult to clean up, reach out for help to a Restoration company. 911 Restoration will clean up the snow and help treat water and mold damage in areas affected by snow. They will inspect your property thoroughly to fix all problems in one go.
However, if you decide to take the job on yourself, here are a few mistakes you should avoid to prevent mold and water damage due to snow.
Common Mistakes When Removing Snow
1.    Ignoring the Job
Many homeowners make the mistake of not keeping snow removal their top priority during the winter season. Especially in areas with heavy snow, ignoring snow removal will not only build up excessive piles of snow around your house but is also dangerous to your property.
Leaving your driveway covered in snow due to laziness or because of hoping it would melt away would not only make it difficult for you to get out but also damage your property.
If there are cracks in your foundation or the snow is forming close to a wooden fence, the moisture can easily seep in and cause water damage. In most cases, prolonged and untreated water damage can lead to mold damage which is hazardous to health.
2.    Allowing Too Much Snow to Pile Up
Ignoring means you are allowing too much snow to pile up before you clean it. It is crucial to remove snow regularly to make the job easier on yourself. Removing larger amounts of snow can be tiresome but know the damage to your house would be more extensive if you let the snow mount up.
Piles of snow can cause water damage when the snow starts to melt due to rising temperatures. The water could easily seep through the foundation, leading to home damage and mold infestation in your home. Restoring your home from these damages is a costly and time-consuming process so think twice before becoming lazy.
3.    Forgetting The Roof
Most homeowners forget to remove snow from their roofs. This may seem like a simple mistake, but it can severely damage your property once the snow starts melting. The melted snow would seep through the roof, or in most cases, there would be increased amounts of runoff that comes of your roof.
Though this snow and ice runoff should not be a problem, piled-up snow on the roof can lead to water damage, especially when that runoff freezes again. A way to fix this mistake is to use a roof rake with an extendable reach to clear snow on the roof.
4.    Not Designating a Snow Mound Area
Before moving the snow, make sure you specify one area where all the snow will be moved to. Make sure the area is away from the foundations of your home and not blocking anyone's way out of the driveway.
Snow pile too close to any structure or building would lead to unnecessary stress on a building and potentially cause water leaks once the snow starts to melt. The best area to pile snow would be close to a tree or garden, where the soil would soak in all the melted snow.
5.    Know The Snow Removal Laws by State
Each state has different snow removal laws. These laws are to ensure the safety of pedestrians. There are laws regarding how high snow mounds can be when plowing snow on commercial properties.
Make sure you're within that height limit; so you don't block cars from driving and parking. In addition, snow piles shouldn't be high enough to block a driver's view of potential hazards.
6.    Be Aware of Your Surroundings
Similar to the point above, when removing snow, make sure there aren't parked cars, dumpsters, and parking in the path of where you are plowing or clearing snow.
Contact Us Today
If this winter caught you off guard, don't worry, you probably aren't the only one! Snow removal is easier during the first few days of the winter season because snowfall is light. However, as the days go by, snow can accumulate, and ice makes for slippery, unsafe surfaces.
In such cases, a restoration company in Kansas City Metro like 911 Restoration will help you clear up snow to prevent any further home damage. We are here for you; no matter what emergency your home faces, 911 Restoration will provide their services 24/7 every day within 45 minutes. Contact us now at (913) 227-4578!