Water Damage and Mold Removal in Olathe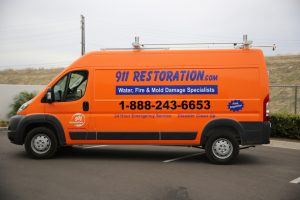 When living in the Olathe area, property owners can become familiar with all of the natural disasters that can cause a burst pipe on the property. Cold and windy conditions can easily cause tornadoes, or even frozen pipes. If your basement of your property is flooded, do not panic. Simply call 911 Restoration of Kansas City Metro for all your water removal needs. The techs are all IICRC certified with years of experience. A free visual inspection for property owners is even offered. Don't delay your water cleanup services, simply call the Fresh Start technicians at 911 Restoration of Kansas City.

Water Removal In Your Time Of Need
When dealing with a flooded basement on your property in Kearney, the last thing that you want to do is delay. The water may continue to rise and impact other areas of the property. The best thing that you can do for your water removal needs is to call the trained cleanup techs. They respond to all flood cleanup calls within 45 minutes, and are available around the clock. You will never be kept waiting for water extraction services when you need it.

The water removal techs are all licensed, certified and bonded, so you know you can trust them with your precious property. Your belongings that are not harmed will also be packed up and placed to the side to ensure that they remain that way throughout the remediation process. In addition, emergency boarding and roof repairs are offered in some water removal services.

It's easy to be concerned with the costs when it comes to flood cleanup services. But the truth is, there is no need to be worried. 911 Restoration of Kansas City accepts all forms of insurance, and even works with you to find the best plan for your restoration. The techs try to ensure that you pay as little out of pocket as possible.

In addition to offering emergency pack up and storage services, the techs also offer emergency storm repairs. Whether your property is ravaged by heavy winds or rains, the techs have your back. In addition, leak detections and repairs are offered to prevent future water damage emergencies on the property in Oak Grove.

When the techs work on the flood cleanup, they make sure to inspect every area of the property. They detect all traces of moisture in the area and conduct a total dehumidifying to ensure that it remains clean and dry. You can count on the water removal techs to fully refurbish your floors of your basement in the event of a flood. If there is water in the crawl space of Blue Springs, call the restoration techs at 911 Restoration of Kansas City.
Mold Remediation Techs That Care About Your Needs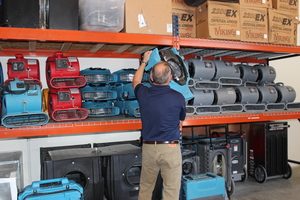 After a complete water damage restoration, the last thing on your mind may be mold. However, the truth is that the fungus can arise on the property when you least expect it. Mold can arise on the property as quickly as 24 hours after a burst pipe, so it's important to get ahead of it. If you have experienced water in the crawl space or a frozen pipe, get the inspection techs out there immediately to remove any excess mold.

It may seem easy enough to attempt to scrub away the spores on your own, but you should leave the deconomination to the professionals. Not only are the remediation techs trained with years of experience, but they fully understand your emotional needs. Your mold removal will be carried out with optimism and with your emotional needs in mind.

When it comes to mold, it can not only just deteriorate your property. Mold can cause difficult symptoms such as coughing, sneezing and more. The techs are aware of this, and carry out the inspection as quickly as possible so your health will not be compromised. If you have spotted mold in the shower in Kearney, do not delay and call the techs for a prompt remediation.

The techs carry out the mold removal after a burst pipe with professionalism. Hazmat suits and infrared technology will be used as needed during the inspection. During some cases, third-party testing will even be used.

For mold removal after a flooded basement, you need to go with techs that go above and beyond. 911 Restoration of Kansas City not only provides quality inspection services, but they care about your emotional needs as well. For your own Fresh Start mold remediation, call 911 Restoration of Kansas City today.

Servicing the areas of Archie, Baldwin City, Basehor, Belton, Blue Springs, Buckner, Bucyrus, Clay, Clearview City, Cleveland, Creighton, De Soto, Drexel, East Lynne, Easton, Edgerton, Edwardsville, Eudora, Excelsior Springs, Farley, Fontana, Fort Leavenworth, Freeman, Garden City, Gardner, Grain Valley, Grandview, Greenwood, Harrisonville, Hillsdale, Holt, Independence, Kansas City, KS, Kansas City, MO, Kearney, Lansing, Lawrence, Leavenworth, Leawood, Lecompton, Lees Summit, Lenexa, Levasy, Liberty, Lone Jack, Louisburg, Mapaville, Mission, Missouri City, Morse, Mosby, New Century, Oak Grove, Olathe, Osawatomie, Overland Park, Paola, Peculiar, Pleasant Hill, Prairie Village, Raymore, Riverside, Shawnee, Shawnee Mission, Sibley, Smithville, Spring Hill, Stilwell, Strasburg, Waldron and surrounding areas.