Fire Damage Restoration in Kansas City Metro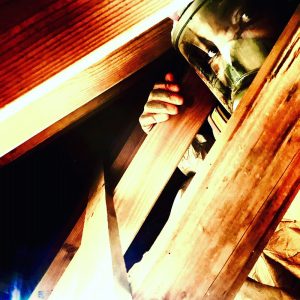 There are few events in life as stressful or as devastating as a property fire.
If your home or business has recently faced the flames, we understand what you're going through. 911 Restoration of Kansas City Metro has been there for property owners recovering from fire throughout KC, Overland Park, Shawnee, and beyond. No matter how extensive the damage, the feeling is the same. You put so much of yourself into this property only to see it destroyed by a force beyond your control.
Trust us when we tell you that a full recovery is not as far away as it currently seems. In fact, the fire damage restoration staff at 911 Restoration is dedicated to not only cleaning up the smoke and odor but also to completing property renovation. As a full-service company, our goal is to leave your property better than new. Please call us at (913) 227-4578 and allow us to offer you a free visual inspection.

The fire damage restoration technicians are highly trained to handle even the non-flame-related damages that can hit your property as part of a fire incident. If fire hoses have caused flooding and water restoration in Kansas City in your home or business, your dedicated fire cleanup team is trained in water remediation. If that water damage has caused a mold infestation, they're IICRC certified in mold remediation in Kansas City as well.

Everything covered in ash will be cleaned. Everything that smells like smoke will be purified. Everything that has been destroyed will be rebuilt.
Even if you can't see the light at the end of the tunnel, we can. Call us today and let the fire damage restoration experts at 911 Restoration give you a Fresh Start.
Full-Service Fire And Water Damage Restoration
911 Restoration of Kansas City Metro is your fire cleanup specialist and your fire information center.
The expert staff is fully qualified to field all your questions. They even offer a free fire damage assessment before beginning cleanup. Once they take a good look at your property and inspect the damage, they present an overview of what services you need and what it will take to fully restore your home or business. You know exactly what to expect before the fire cleanup process even begins.
And what should you expect?
In most cases, the fire damage restoration techs pack out and store any item that remains untouched by fire damage. Then they clean your property thoroughly. They use professional-grade sodablasting equipment to remove smoke, soot, and ash from all the surfaces in your home. Not only does sodablasting leave your surfaces clean as new, but it also guarantees such a deep clean that it removes all odor-causing particles typically left behind by smoke and soot.
This same process is used for puff back cleanup. Even if your smoke removal needs don't stem from a house fire, 911 Restoration has you covered. They'll repair smoke damages and completely remove soot. You can even count on permanent odor removal.
The fire damage restoration techs take care of every last detail, even cleaning your dishes and furniture.
Then, if your property has also experienced water damage from a fire hose, the staff brings in professional fans to dry and dehumidify the entire space. They repair any permanently damaged drywall or sheetrock, and they inspect for mold that may have flourished in lingering moisture.
We don't exaggerate when we say our specialists are trained for any scenario. Whether you need fire damage repairs and reconstruction, or you just need smoke and odor removal following a puff back, 911 Restoration of Kansas City Metro can handle it.
Call today at (913) 227-4578 and breathe easier.
Free Fire Cleanup Insurance Consultation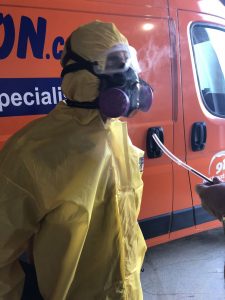 What damages will your insurance cover? If you don't know, don't worry. The friendly staff at 911 Restoration is here to help you figure out it.
They understand how complicated insurance coverage can be, especially when it comes to an event like a property fire. From smoke damage to water damage to mold infestations, your losses most likely fall under several different categories.
That's why the expert staff at 911 Restoration sits down with you for a free fire damage insurance consultation. They walk you through your plan, explaining exactly which services are covered by your provider. Then, they relieve you of the added paperwork headache. Experts assist with inventory listing and loss itemization. They file your claim for you. They even bill your provider directly so you don't have to give it another thought.
There's no question that a property fire is a life-changing event. 911 Restoration believes that change can actually be for the better. Call us now and let our fire damage restoration specialists show you that the path you're on is the path to a Fresh Start. Please call us at (913) 227-4578 and see how we can help.