Water Damage in Kansas City Metro
Weather Alert: If you are experiencing weather-related damage from the storm, call us today for emergency assistance!
911 Restoration of Kansas City Metro
The Kansas City Metro area is located in a part of the U.S. that has significant potential to experience extremely hot and cold temperatures throughout the year, thus exposing properties to heavy rainfall, humidity, Arctic blasts, and cold spikes.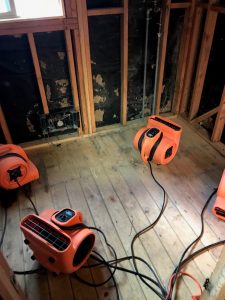 To protect your home or business from becoming impacted by a ice dams, pipe burst, flooded basement, and water damages, property owners can rely on the technicians at 911 Restoration of Kansas City Metro to provide them with quality and affordable water restoration services.
Whether you're suffering from water damage, mold contamination, sewage backup, or natural disasters that cause property damage, our professionals are available 24/7/365 to assist you. Call us at (913) 227-4578 and allow us to offer you a free visual inspection.

Bringing talent and knowledge to each job is as crucial as quick timing. 911 Restoration of Kansas City Metro prides itself on their 45-minute response time and same-day services. 
Beyond a speedy response time, the water damage restoration Kansas experts are available around the clock to take on any water-based disaster that a property owner may encounter.
In addition to our exceptional customer service from start to finish, we strive to arrive early and implement the most professional, high-quality, flood damage restoration work possible.
At 911 Restoration of Kansas City Metro, we offer a Fresh Start with our comprehensive selection of property damage restoration services, including but not limited to:
Whether you're a Kansas City Metro homeowner or business owner, 911 Restoration of Kansas City Metro is your Fresh Start! We'll communicate with you throughout the entire process, help answer questions related to insurance, and restore your property to its pre-damaged condition. One of our IICRC-certified teams is dispatched within 45 minutes of your call! Contact us today, and one of our friendly representatives will assist you in finding the nearest Kansas City Metro location.
Joslyn Elpers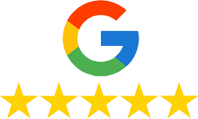 The guys at 911 Restoration were quick, thuough, professional, kind, and did an amazing expert job at my house. Pricing was affordable and appropriate. I had an extensive amount of mold found hind the walls of a large shower that had rotted away the area, and they quickly came in, eliminated and killed the mold, removed the damaged structure materials, and left the place cleaner than it was when they arrived. They even went above and beyond, coming back to close up a hole in the ceiling that rotted materials left (this was not a part of the job I requested or paid for). I was SO grateful for the extra step they took to secure my bathroom, outside of their assigned job. I would definitely recommend 911 Restoration to anyone!
Water Damage Restoration
Taking on the challenges presented by a flooded basement, frozen pipe burst, or ceiling leak is what 911 Restoration of Kansas City Metro does best. The technicians we employ are licensed, bonded, IICRC-certified, and insured and will work day and night to mitigate water damages.
To prevent further losses and increased costs during an emergency water damage crisis, it is absolutely critical to act quickly. This is exactly why we provide our 45-minute arrival guarantee. Call us at (913) 227-4578 and see how we can help.
Not only will immediate water remediation reduce the severity of the water damage, but it will also reduce the chances of mold and mildew problems later. Flooding cleanup, water extraction, drywall repair, and structural drying services will significantly reduce water damage restoration costs and further minimize property damage.
Call 911 Restoration of Kansas City Metro as soon as you discover water damage in your home or business, and we will schedule a free visual inspection for property owners right away.
Service area map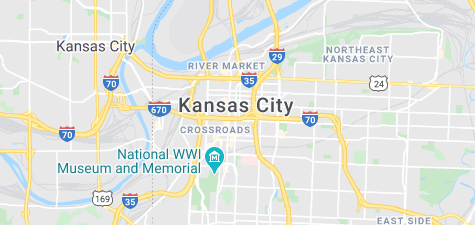 Sanitization Services & Disinfection Solutions
With the global spread of the coronavirus, everyone is feeling its impact as each day progresses. The need for sanitization after a water damage restoration project in Kansas City Metro is becoming the norm. For this reason, it's important more than ever for everyone to do their part. We can contribute by maintaining our personal hygiene, while research continues.
In the case of property owners, they can better contribute by ensuring their buildings remain sanitized according to protocols. Thanks to these protocols, the people who come and go will be as protected as possible. That's why 911 Restoration of Kansas City Metro is standing by to deliver sanitization services in addition to various disinfection solutions for both residential and commercial properties. All of our IICRC-certified technicians maintain their training to ensure full compliance with all current CDC and EPA protocols in an effort to provide optimal results with our sanitization services. Your health and well-being are important, which is why we deliver nothing but the best to ensure your peace of mind.
Frozen Pipes and Flooded Basements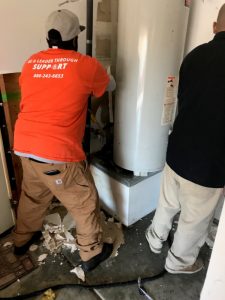 The freezing winter temperatures are known to create ice dams and frozen pipe bursts that may result in flooded basements and other water damage emergencies throughout the property. When a frozen pipe cracks, the water inside will spray out at an alarming rate, allowing hundreds of gallons of water to flood your home.
A flooded basement is the most common issue that arises from a pipe burst, and these situations are usually severe enough to warrant the need for emergency flood clean-up services.
The water remediation team specializes in flood restoration in Kansas and has the ability to provide you with these services immediately. Our same-day services include pack-out and storage services.
First, our techs safely store your property away. Secondly, we will extract the water from your flooded basement and proceed to dry out the area completely. Finally, the repair techs will also inspect the drywall and repair any water damage present.
Call 911 Restoration of Kansas City Metro at (913) 227-4578 when you face an ice dam or frozen pipe burst in your home or business and we will provide you with quality and affordable flood damage cleanup services you need to make a full recovery.
Mold Removal
The humidity that the Kansas City Metro area experiences during the summer lends itself to the creation of mold infestations in homes and businesses in the surrounding cities.
Proper mold removal in Kansas City is more than just cleaning mold on drywall or wiping mold off the ceiling. It not only takes the skill and knowledge of a trained, mold restoration specialist but also requires the proper tools and equipment to contain the infestation.
Living in a mold-infested house can be dangerous to your health, especially if you have a mold allergy. This health risk is why our mold experts implement meticulous mold cleaning services that will remove every trace of an infestation from your property.
This expertise is the result of thousands of hours in the field dealing with indoor mold infestations. Many of the projects we've done have included the need for water damage restoration services.
Our professional mold removers always integrate water restoration into their mold remediation work, making us the only restoration company you will need to hire. So, call 911 Restoration of Kansas City Metro for local and inexpensive mold removal services today.
Sewage Cleanup
A sewage spill inside of your property is a serious issue that needs to be dealt with by a professional sewage cleanup Kansas City team. Sewage is classified as black water. It contains toxic waste, bacteria, and viruses that lead to significant health issues.
Blackwater issues primarily are the result of a toilet overflow or sewer line backup. 911 Restoration mitigates this with the utmost care. Individuals risk exposure to harmful contaminants if they aren't wearing the proper protection.
The sewage restoration team is trained to handle the black water extraction. Additionally, they're also qualified to implement water damage restoration and decontamination services.
Like any other type of water damage, sewage results in mold growth if not correctly extracted and thoroughly dried. Likewise, our sewage cleanup techs are also trained in professional mold removal services.
Sewage restoration needs to be administered by our technicians to avoid spreading diseases and contaminating other parts of the home or business, so call 911 Restoration of Kansas City Metro today at (913) 227-4578.
Fire Damage Restoration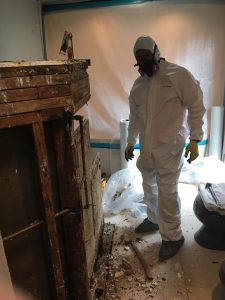 A fire can engulf a part of your home or business within a few minutes. It can create significant fire and smoke damage throughout the entire property. In addition to damage caused directly, fire can also cause secondary damage that remains after the fire is extinguished.
For example, the fire department's use of water creates its own damage. The water used to put out the fire also damages the integrity of your building. 
By hiring our technicians, you can rest easy knowing that you will be provided with full-service restoration work. This includes both water damage and fire damage restoration services.
When it comes to fire damage restoration, we leave no stone unturned. The repair techs will clean up any smoke stains. Our state-of-the-art equipment will remove smoke odor. In fact, they'll even check to see if the water damage has caused any mold growth on the property.
For comprehensive fire restoration, Kansas services call 911 Restoration of Kansas City Metro today.
Disaster Restoration
The disaster restoration Kansas team in Kansas City Metro understands that fastidiously tending to the challenges created by a disaster is key to successfully alleviating the effects of a flood, fire, or any other natural event.
The water damage technicians spring into action at a moment's notice. They will immediately begin repairing any damage done by these disasters.
We stay open around the clock to administer disaster restoration services right when you need them. The repair techs provide guaranteed work with the most affordable price possible for the services they need. We take all types of insurance and will even file your claim for you.
Call 911 Restoration of Kansas City Metro today. We will show you how we can turn a disaster into a Fresh Start. Call us at (913) 227-4578.

Serving the communities of Archie. Baldwin City, Basehor, Belton, Blue Springs, Buckner, Bucyrus, Clay, Clearview City, Cleveland, Creighton, De Soto, Drexel, East Lynne, Easton, Edgerton, Edwardsville, Freeman, Garden City, Gardner, Grandview, Harrisonville, Independence, Kansas City, KS, Kansas City, MO, Lawrence, Leavenworth, Leawood, Lees Summit, Lenexa, Liberty, Mapaville, Mission, Morse, Olathe, Overland Park, Paola, Pleasant Hill, Prairie Village, Raymore, Shawnee, Spring Hill and surrounding areas.