Disaster Restoration Kansas City Metro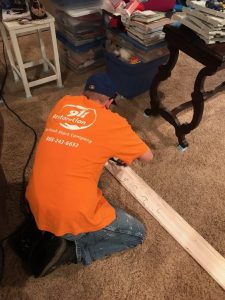 Disasters like fires, floods, and sewage spills can cause cause a variety of damage to your home.When these kinds of emergencies occur, you can count on the disaster restoration Kansas City County experts from 911 Restoration Kansas City Metro to provide you with all the assistance you need. Please call us at (913) 227-4578 and allow us to offer you a free visual inspection.
We are available 24/7 offer you on the day services that will give your home a much needed fresh start!
Our disaster restoration Kansas City Metro professionals have all the training and necessary equipment to provide the following services for a comprehensive restoration of your home:
Sewage backup extraction and decontamination
Odor removal
Mold remediation
Fire damage restoration
Whenever unfortunate situations like floods or fires occur and you need prompt restoration service, 911 Restoration Kansas City Metro will dispatch crews within 45 minutes of your emergency call. Our disaster restoration Kansas City team is licensed and insured to provide the best solution to restore your home or business!
Disaster Restoration from Water Damage to Mold Damage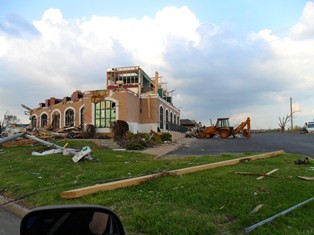 Heavy rains and flooding are two of the disasters that can affect your home. If you experience water intrusion due to sump pump failure, drain line backup, roof damage or any other entry point, it is important that the water extraction and drying process begin quickly to prevent further issues such mold growth.
After arriving at your property, we will conduct a free visual assessment that will help determine the extent of the damage, offer reasonable solutions, and provide you with a water damage restoration price. Among the water damage situations that our team can assist you with include:
Roof leaks
Sump pump failures
Pipe bursts
Toilet overflows
Water-based appliance hose ruptures
Storm damage and flooding
Fire sprinkler system malfunctions
Unwanted water intrusions and the elevated humidity levels that accompany these problems can cause devastating damage if not addressed immediately. Our disaster restoration Kansas City Metro team will utilize the latest extraction and drying equipment to restore your property to pre-loss conditions. Call us at (913) 227-4578 and learn how we can help you.
Experts You Can Trust For Disaster Restoration
Whenever your home has been damaged because of a storm, flood, sewage backup, mold, or fire, you can always rely on the timely assistance provided by 911 Restoration of Kansas City Metro. Our team is fully committed to making sure your home gets back to being a safe and comfortable place for you and your family.
Our disaster restoration Kansas City Metro team is IICRC certified to offer only the highest quality of restorations. We also have extensive experience working with all insurance companies and can assist with filing your claim. Whenever you need a Fresh Start, please call 911 Restoration of Kansas City Metro at (913) 227-4578!