Creating a Severe Weather Emergency Plan for Yourself and Your Family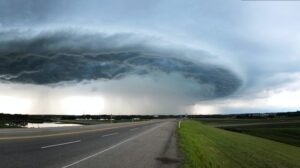 If there's one thing you should take away from this United Nations' Environment Program's report on climate emergencies it is to prepare for climate change. But how do you do that? While it might seem scary, it's not impossible to prepare for a climate emergency.
If planned and executed carefully, you will be able to help not just yourself and your family but also your town. Here's what the plan looks like:
Identify the Effects
The first step to prepare for a climate emergency is to delay the emergency. Raise the awareness for climate change in your local community and identify the effects it will bring. While almost everyone is aware of climate change already, people are likely to take it seriously if someone tells them how it will impact them. You can be the person to do so. Identifying the possible impacts will gain support in your cause.
It will also help you and your fellow community members get a direction to work in. Once you identify the possible effects of climate change in your town, you should be able to answer the following questions:
Will your town experience cold or hot weather?
Will it rain excessively, or will it be dry?
Secure Your Town
Once you have enough community members on board, you can plan and execute practical measures to minimize those impacts or secure people when the consequences hit. You will not be able to shield your town's boundary, but you can certainly secure your neighborhood by planting trees or installing features that will minimize damage.
Climate change is still reversible if the effort is made on a large scale. Even if 70% of your local community joins you in reversing the climate change effects, it can be a climate emergency plan for the whole community.
Create a Local Communications System
A possible side effect of an extreme climate emergency will be the unavailability of services. Cellular systems might be the first service you and your family might lose. However, old-school technology that works on short distances might work. Don't wait for the disaster to hit to get your hands on them. Buy short-range communication devices that run on batteries.
Practice communication with your friends and family over these devices so everyone knows how to use them when needed. If you can, buy them in bulk and store some along with extra batteries at your local shelter or friends' places.
Create a Local Shelter
If your town or community doesn't have a local shelter, you should take up its cause with your local authorities. A dedicated space to help people in need will be more valuable than anyone can fathom. File a petition with the people you get on board and ensure that it's made to endure climate change impacts and shelter a good number of people.
A local shelter can also train people for emergency services and as headquarter for climate change awareness in your area.
Prepare Your Home
This step will ensure your and your family's safety if all the above fail. You can slowly work towards making your home eco-friendly and off-grid. If a climate emergency hits your town, you are like to ride the calamity without your property sustaining too much damage. You can switch to solar power, create your water harvesting system, and grow your food to prepare for the worst.
You can also install extra insulation in the walls and ceiling of your home to keep it temperature controlled. Planting trees in your front and backyard will also help keep the land stable in case of severe climate emergencies.
Prepare a Disaster Supply Kit
Preparing a disaster supply kit is an essential addition to your emergency plan. Store it at an easily accessible and dry place in your home. In case a weather emergency takes place, this kit will become help you survive. It should contain the following items:
Clean water
Non-perishable food
First aid kit
Prescription medicine for serious illnesses
Battery-powered radio with extra batteries
Flashlight with extra batteries
Whistle
Change of comfortable clothes
Outdoor shoes
Outdoor Gloves
Plastic sheets, foil, and duct tape
Prints of local maps
Personal toiletries
Urge your friends and family members to create their personal disaster kits. Ideally, everyone in the family should have one of these kits, and it should be stored where they can access it easily. Don't forget to add your pet's food and cleaning supplies, in case you have one.
Once all preparation is complete, try and practice the climate emergency plan. Observe the areas where it lacks and put more effort to secure them. If you want to get professionals on board to install insulation or prepare indoor spaces for climate change effects, you can reach out to a restoration service. Many restoration services, such as the 911 Restoration of Kansas City Metro, provide various services to protect indoor spaces from climate change effects.