Fix Your Home with These DIY Methods
All homes have their quirks, especially if you live in an older dwelling. Things squeak, break, crack, and crumble all the time, it's just the normal wear and tear of the home. Sometimes these home ailments can get really frustrating, especially if they effect the function of something you use every day. A lot of the time these annoyances seem unfixable, and we just resign to living with them.
The truth is that there are many DIY ways to correct the majority of these little problems, with many of them being fairly simple. 911 Restoration has come up with some quick fixes that will transform your home environment from a noisy, wobbly mess to a calm, serene sanctuary.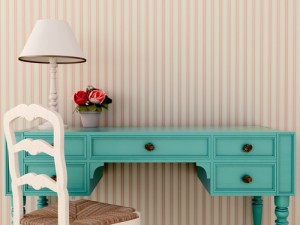 Air Bubble in Wallpaper
Putting up wallpaper correctly is nothing short of an art. To lay all the panels properly, smoothly and without any wrinkles takes an immense amount of precision.
If you finish all that work and then notice air bubbles puckering underneath, it can be disheartening to think that you might have to tear the wallpaper down and start over.
The old school way of alleviating this problem would be to slice an X shape into the bubble and then smooth it down with adhesive, but now there is an even more flawless way to get rid of those imperfections. Fill a syringe with adhesive, poke a small hole in the bubble, release the air, inject a small amount of the glue and flatten.
Stubborn Cupboard Doors
It can be really annoying when you are constantly trying to keep a cabinet or cupboard door shut and it's constantly swinging open. This usually happens when the latch is covered with many coats of old paint or if the spring is worn down after many years of use. Instead of buying new fixtures and replacing the latches entirely, the easy, cheaper fix is to buy a heavy-duty magnet catch. It just takes a couple minutes to install and it will keep your doors shut.
Your Slider Will Not Budge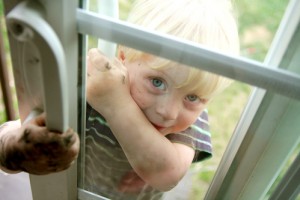 Have you noticed that over the years your sliding glass door just has been getting harder and harder to access? Now it takes almost two people to get that thing open, and you don't know why. The solution is actually fairly simple. You just have to take the time to do it. Most likely there is debris trapped underneath the door that is jamming the wheels. If you remove the doors and clean out all the junk from the tracks, then it should operate smoothly again. You can also spray some WD-40 to give an added layer of lubrication.
Your Chairs Are Ruining Your Floor
If you have hard wood floors then you know how sensitive they are. I know wood seems hardy and sturdy, which it is, but it is also very sensitive and can scratch easily. This usually happens when dragging a chair from one place to another, and it can be incredibly disheartening when you notice that line of disfigurement running across your beautiful flooring. An easy way to prevent this from happening is to buy special tacks that have felt heads. You can hammer them directly into the bottom of the legs of the chairs, this way they will stay put, instead of falling off like felt stickers.