Water Damage Restoration You Can Count On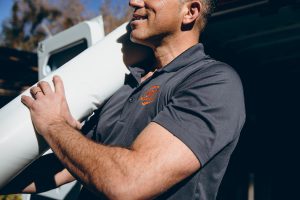 As a property owner in the Kansas City Metro area, you're familiar with weather-related disasters. Accidents happen, but when your Edwardsville property needs water removal, smoke remediation, or mold inspection, the process can be time consuming and stressful. You've already worked hard to own a successful home or business. Don't let a fire, flooding, or other emergency get in the way of that.
Water or fire damage can put you out of business or drive you and your loved ones out of your home. Disasters are inevitable. When you experience one, you don't need property repairs to add more stress to an already upsetting experience. You need your life back, and you don't want it to cost too much or take too much of your valuable time.
That's why 911 Restoration of Kansas City Metro provides fast, effective water damage restoration for Edwardsville and the surrounding region. We have over 30 years of experience with water damage restoration, fire remediation, mold removal, and more. We're open 24/7, 365 days a year, because restoration can't wait. As soon as you call us, we'll have an IICRC certified technician at your door within 45 minutes, and we offer same day service. We offer free visual inspection for property owners only. Even though we're a nationally respected brand, all of our branches are locally owned and operated, so we understand the unique challenges of Edwardsville property owners. When your building needs a professional, call one of ours at 911 Restoration today.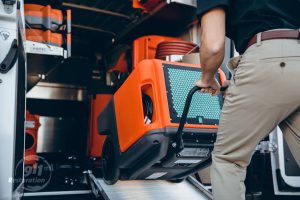 Effective Disaster Restoration in Edwardsville
Water does a lot of damage in record time. When a pipe bursts on your property, excess water is hard to contain. In no time, your floors are flooded with dirty water. At 911 Restoration, we know every second counts when it comes to water damage restoration. That's why our trained professionals arrive fast to treat the problem at the source. As a full-service water cleanup company, we tell you how much it's going to cost and how long it will take to fix it.  
After water removal, we clean and dehumidify your property.  We also repair any materials damaged by water, and offer moving and storage of any and all items until restoration is complete. Our experts work fast to prevent further harm, and save you time and money.
When water gets inside your walls or under your floors, mold usually follows. Without safe removal, mold damages the health of your building and anyone who enters it. Our mold experts take care of inspection and decontamination. WIth our team handling remediation, rest assured your property will be mold-free in no time. Call us for water or mold removal any time of day.
Fire Remediation and So Much More
After a fire, the cleanup shouldn't cause you more stress. That's why every member of our staff treats you with compassion. We understand what you've been through, and we're here to help. Whether you need smoke remediation or help with your insurance claim, we do it all. After a disaster damages your property, we want to give you a fresh start. For full-service fire removal and so much more, call 911 Restoration of Kansas City Metro today.