Water Damage Restoration in Raymore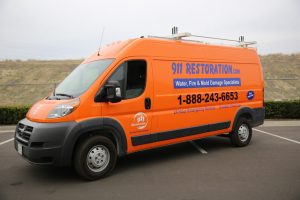 When a pipe bursts on the property in Clay, it can be difficult to know what to do next. Whether it is caused by the heavy winds, rains, or a frozen pipe, property owners in Oak Grove can feel stuck on what the next move is. The best thing for you and your property is to call the water remediation technicians with years of experience. 911 Restoration of Kansas City goes above and beyond to make sure that you feel safe throughout the entire water removal process. The technicians are available for water removal services within 45 minutes of a call. In addition, a free visual inspection for property owners only is even offered. For the Fresh Start after a water damage emergency that both you and your property deserve, contact 911 Restoration of Kansas City today.

Flood Cleanup after Burst Pipes
From top to bottom, your property may be ravaged from a burst pipe. From water in the crawl space to the basement, it's important to take care of the water removal in a timely manner. Luckily, 911 Restoration is available on the scene for a flood cleanup around the clock. You never will be kept waiting for important water damage restoration services. This flood cleanup will simply be a blip on the radar, not the entire future of your property.
Many property owners in Drexel are concerned whether or not their insurance will cover any flood cleanup services. The truth is that 911 Restoration of Kansas City works with all insurance companies, and will even work with you to find the best plan possible for your water remediation. Their goal is to make sure that you pay as little out of pocket for quality water removal services as possible.

Not only do the technicians exemplify great customer service, they have years of experience as well. All of our technicians are licensed, certified and bonded, so you know you can trust them with removing all the excess water off your precious property. In addition, they offer emergency boarding, packing and storage services for all of your belongings. Any property that is not harmed from the water damage emergency will be packed and placed to the side during the water removal process to ensure that it remains safe and dry.

If you are looking for a flood cleanup company that cares about your needs, look no further. 911 Restoration of Kansas City goes above and beyond to take your emotional needs into consideration during the water removal process. For a Fresh Start for both you and your property, call our trained flood cleanup technicians today.

Mold Removal That Goes The Extra Mile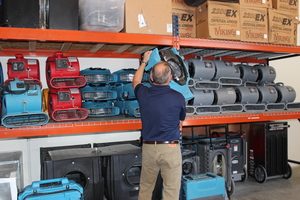 After a flood cleanup, many property owners may believe that they are in the clear and their property is good to go. Unfortunately, the truth is that mold can sprout on the property as soon as one day after any water damage emergency. Our technicians do their best to diligently seek out any excess moisture in the air, and will inform you if they believe a mold decontamination is the necessary next step.

Mold in the crawl space or basement in Buckner may not seem like a big deal, but the truth is it can be incredibly hazardous to your property. Mold can deteriorate the property, from the shower to creating "popcorn ceiling" afterwards. If you notice mold in the bathroom or basement of Easton, contact our specialists today.

Our technicians not only remove the spores in Spring Hill, they provide you with peace of mind as well. They are aware that mold in the shower of Farley can be an incredibly difficult time for property owners, which is why they go above and beyond to operate with an optimistic attitude. The technicians are also aware that mold left on the property can be harmful to your health. If you are experiencing asthma, allergies, or headaches after noticing mold after a burst pipe, contact our remediation techs immediately. They will get your property clean and dry after a decontamination in no time. 
For a mold removal company that cares about your needs, look no further than 911 Restoration of Kansas City. The technicians also offer structural dehumidifying and removal services, so your entire property will be free from any mold. To get your property back to normal after any burst pipe, contact 911 Restoration of Kansas City for your own mold remediation today.

Servicing the areas of Archie, Baldwin City, Basehor, Belton, Blue Springs, Buckner, Bucyrus, Clay, Clearview City, Cleveland, Creighton, De Soto, Drexel, East Lynne, Easton, Edgerton, Edwardsville, Eudora, Excelsior Springs, Farley, Fontana, Fort Leavenworth, Freeman, Garden City, Gardner, Grain Valley, Grandview, Greenwood, Harrisonville, Hillsdale, Holt, Independence, Kansas City, KS, Kansas City, MO, Kearney, Lansing, Lawrence, Leavenworth, Leawood, Lecompton, Lees Summit, Lenexa, Levasy, Liberty, Lone Jack, Louisburg, Mapaville, Mission, Missouri City, Morse, Mosby, New Century, Oak Grove, Olathe, Osawatomie, Overland Park, Paola, Peculiar, Pleasant Hill, Prairie Village, Raymore, Riverside, Shawnee, Shawnee Mission, Sibley, Smithville, Spring Hill, Stilwell, Strasburg, Waldron and surrounding areas.