The Best Disaster Restoration in Drexel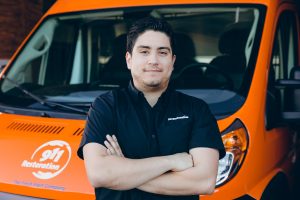 Accidents and emergencies always seem to happen when you least expect it. When Drexel experiences a tornado or other weather-related emergency, it can do severe damage to your property. Whether you own a home, business, or several commercial buildings, you never want to face disaster restoration.
After a rain or snow storm, water damage is all too common for property owners. Water destroys your building inside and out. It creates unsafe conditions and encourages mold to grow. Without extraction, water might cause your property to need mold inspection or remediation. Dirty water from a sewage backup means you need professional cleaning, fast.
WIth all the things that can go wrong, property ownership is stressful. After a fire or flood damages your property, it hurts your family, your business, and your way of life. You don't want delays or unnecessary costs during restoration. You've been through enough. 
That's why our professionals at 911 Restoration bring fast, effective service to the Kansas City Metro area. We handle water damage restoration, fire remediation, mold inspection, and so much more for Drexel and the surrounding region. 
We're open 24/7/365, because we know emergencies can happen any time, anywhere. As a locally owned and operated branch, our Kansas City team is qualified to help Drexel residents just like you. We offer free visual inspection for property owners only.  After you call us, we guarantee an IICRC certified professional at your property door within 45 minutes. For disaster restoration you can count on, call 911 Restoration today.
Mold Removal and Water Extraction When you Need it Most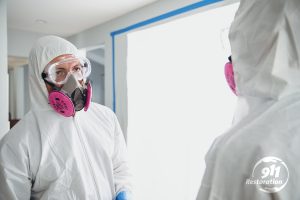 When you have water damage, our friendly staff handles cleanup every step of the way. After a storm, we inspect for damage, to make sure there's no water affecting your property. When you have flooding on your property, we do water extraction, then clean and sanitize the affected area. We also move and store your furniture and belongings to prevent further damage. If you have a leak or a musty smell but you're not sure what's causing it, we identify the problem fast and offer solutions that work within your budget.
In addition to water removal, we're also a certified mold remediation company. Our professionals know if your property has excess water, it needs a mold inspection. If left untreated, mold causes unhealthy conditions. We promise effective mold remediation to put your mind at ease.
After water or fire damage, our professionals promise you a safe, effective restoration. To get your property in its best shape yet, call 911 Restoration today.
Compassionate Service after a Fire 
Fire damage restoration is a challenge no property owner wants to face. Thankfully, our understanding team members are here to take away your stress. Whether your residence needs smoke removal, puffback cleanup, or any kind of fire remediation, we do it all, and we save you time and money along the way.
911 Restoration works with all insurance companies. One of our knowledgeable crew members can give you a free insurance consultation, and we're here to answer any questions you might have. Our goal is to turn a negative experience into a positive one. For restoration after fire or water damage you can trust, call us today.