Water Damage Clay
Our water damage Clay pros at 911 Restoration at Kansas City Metro are expertly trained to efficiently handle virtually any type of water emergency.
You can be sure that we will approach all water-related problems with same day services that include:
Complete repair of all damage

Black Water Cleanup

Sanitization

Odor Control

Toilet overflow sanitization

Pipe bursts remediation

Washer hose bursts correction

Mold and fungus infestation cleanup

Water heater leak repair

Fire sprinkler malfunction restoration

Flooded basement water removal

Flooded crawlspace cleanup
Our water damage Clay crew guarantees that we will be at your door within 45 minutes of receiving your call, so you never have to wait long when you need help with a pipe burst or leaking roof.
With so many years of experience in the industry you can be sure that we will always offer you the most sound advice for every situation.
We are available 24/7/365, so call our IICRC certified water damage Clay unit to receive around the clock assistance and they will make your house a happy home!
It Is Important To Know How To Stay Safe During a Home Flood
It is the priority of our licensed, bonded and insured water damage Clay techs to make their customers their main priority.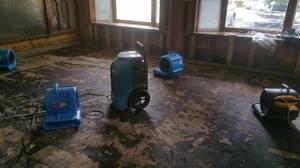 Despite everything else that is going on, we care about your wellbeing and your safety, and we will do whatever we can to ensure that both are in tact.
When you call our water damage Clay experts, we will explain to you how to shut off the main water line, which will immediately stopping the influx of water coming into the property.
This will greatly minimized the amount of water coming into the household, the damage done to your items inside, and the structure of the home itself.
It may also be necessary to turn off your circuit breakers, which will help you to avoid electrocution and reduce circuits from shorting out if any of the water gets in the outlets. Call our water damage Clay professionals today and we will do whatever it takes to keep your family safe in the face of a home flood.
Our Water Damage Pros Always Uphold The Qualities Of Professionalism
We know the financial aspect of a water damage job can be overwhelming, especially when it comes to a water emergency.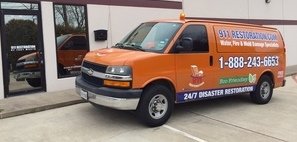 You can rest assured that when you hire us our water damage Clay team will consistently offer affordable prices on all of our water damage services.
Along with our low prices, we also readily work with all insurance companies, even filing your claim for you if need be.
We place an emphasis on taking care of our customers and their homes around the clock, and we are the only choice when looking for the a home restoration company to repair your home.
Call our water damage Clay staff at 911 Restoration at Kansas City Metro today, and we will do whatever it takes to put your home back in order after any water disaster.